There are a couple of reasons why you may not be able to edit Cash Flow, but they are easily fixable.
Table of Contents
The Actions Button has disappeared
If the Actions Button has disappeared from beside a Budget in the Cash Flow module, Budget Level Cash Flow entry has been turned off. It's very easy to turn it back on - click on the Settings Cog Button at the top-right-hand corner of the Cash Flow page and click the toggle next to Budget Cash Flow Entry: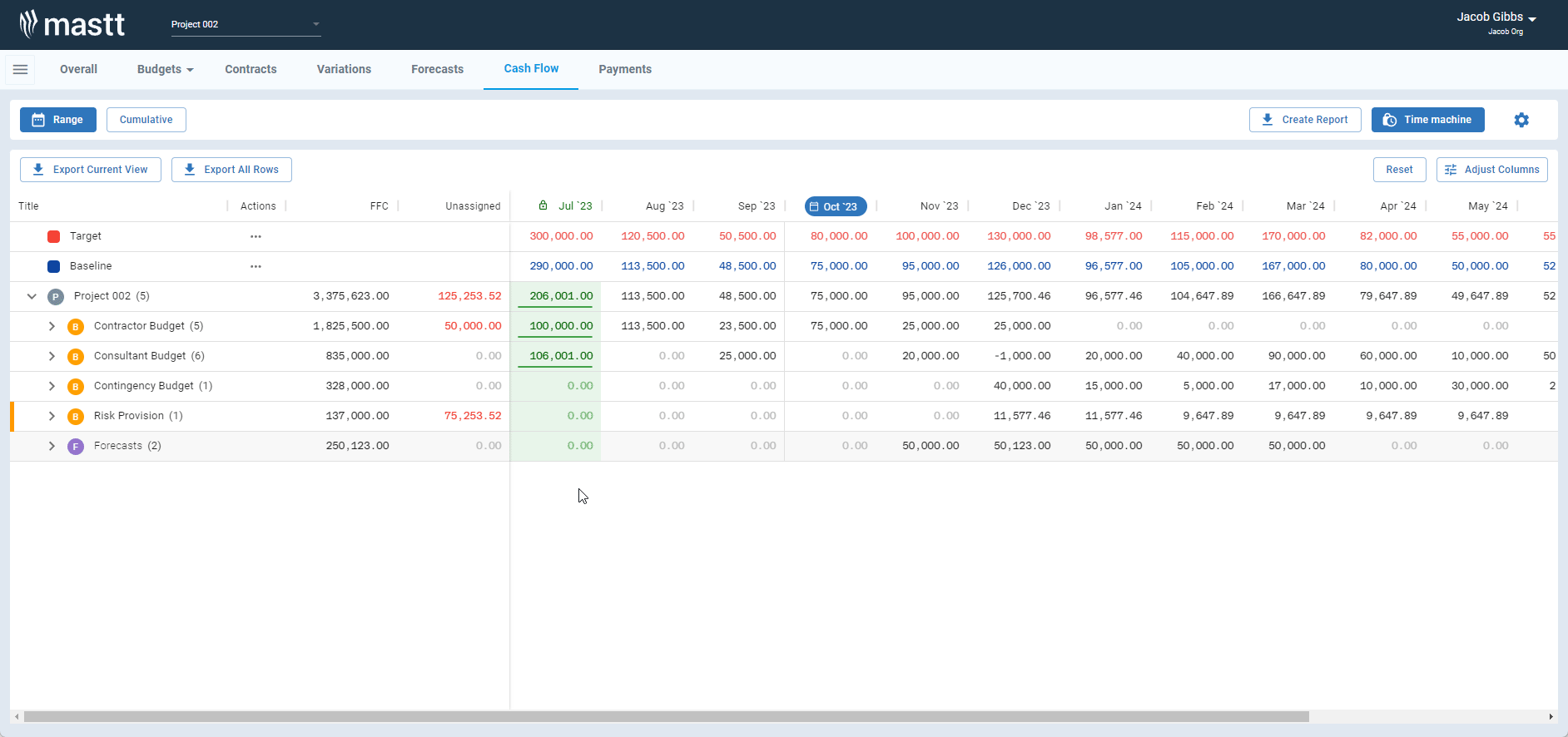 "You cannot edit this cash flow forecast while it is under a Budget Level Cash Flow"
If a Budget has been cash-flowed, then it disables cash flow entry for any budgets, contracts or forecasts within that Budget. You can easily see which budget has been cash-flowed using the Orange Line on the left-hand side (it will also show all the contracts, forecasts, and budgets that are contained within the Budget Cash Flow):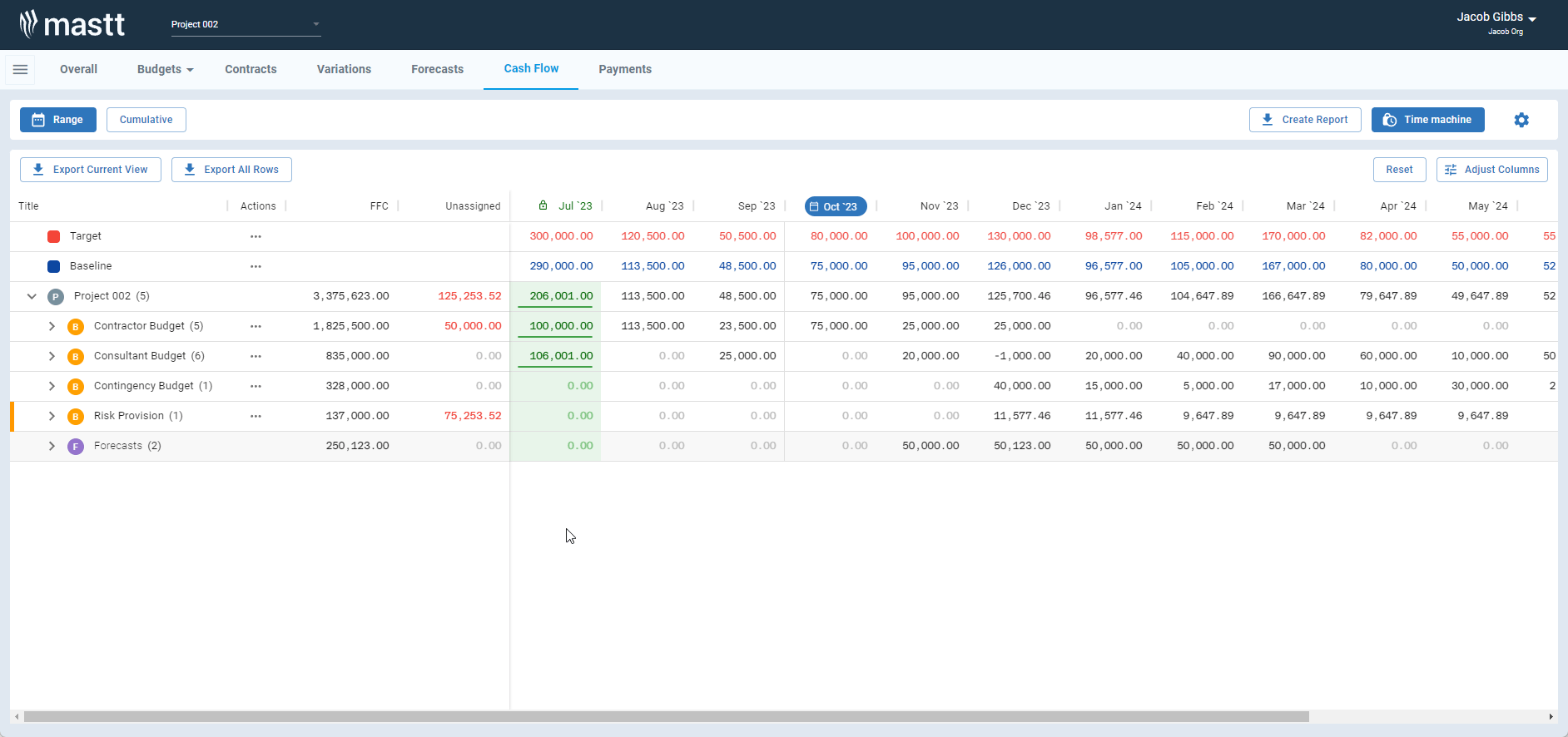 If you want to remove the Budget Cash Flow and start editing the Cash Flow at a different level (sub-budget or contract cash flow), you can click on the Action button next to the cash-flowed Budget and click Clear Budget Cash Flow:
Clearing Budget Cash Flow will DELETE all cash flow forecasts for that Budget and you will need to re-forecast all cash flows. This cannot be undone.