Follow the below steps to log in to your account and update your password.
Login & Password Updates
Step 1: Go to mastt.com and click on 'Log In' at the top right of your screen as shown below.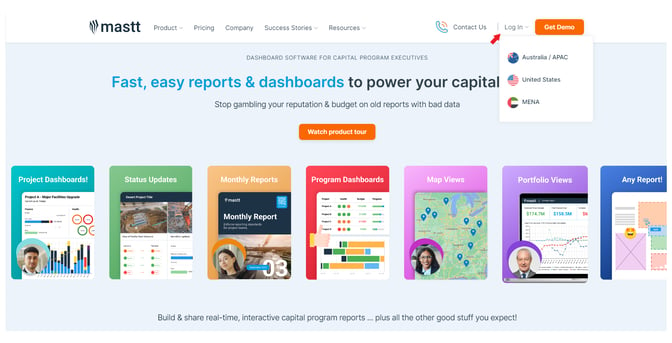 Step 2: Next, enter your email address and the password that was provided to you. You can also log in through Single Sign On (SSO) by clicking on Sign in with Microsoft (your internal IT team may need to enable this first).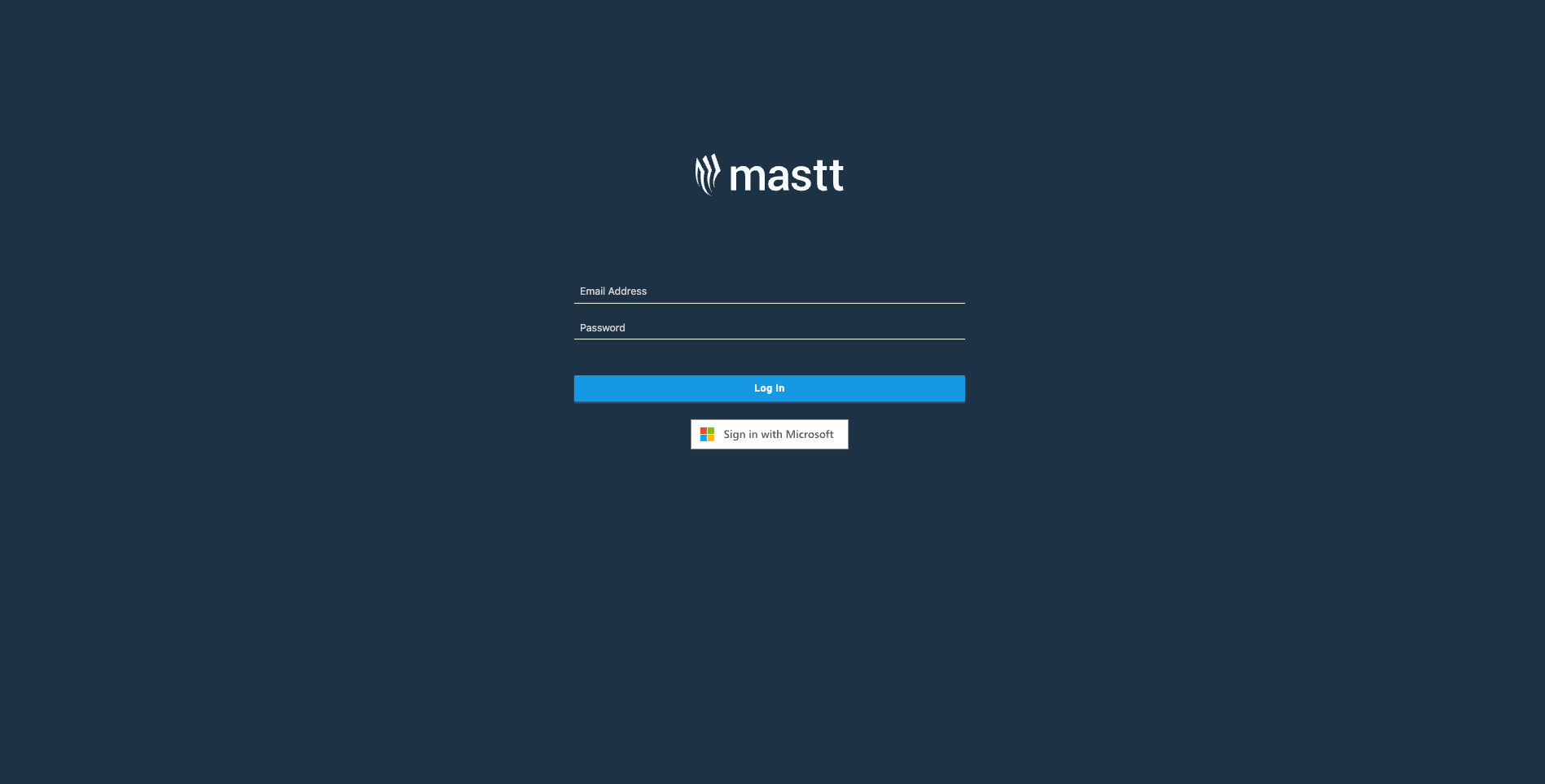 Step 3: Once you have logged into your Mastt Account, you will land on the "My Projects" page, where you have access to all your allocated projects.
💡 To update your password, click on 'My Details'.
Passwords require a minimum of 12 characters, with a minimum of one CAPITAL and special character.
User Account Details
If you want to change your User Account details (i.e. email address or role) you can also do this on the My Details tab by:

Step 1: Click the Three Dots Menu (
) next to your last name and select Edit User to open a form for editing your details.
Step 2: After you've added the updated details, save by clicking Update User, and you're all done!